Morning Everyone,welcome to the second day of our Christmas Advent event....Thank you to everyone who joined in with us yesterday....For those of you didn't get a chance to enter you can still enter for the first day or the ribbon candy,just check out the posts below and leave your name with Inlinkz....
The Design Team have made cards/projects for your inspiration and all of the Companies have very generously given a prize for one of you lucky people to win each day...
All of the Inlinkz links will remain open until Wednesday 26th December the winners will be drawn for all days and announced here on Wednesday 2nd January 2013,so it means even if you miss one day you will still have time to enter...




If you could give the event a little mention on your blog we would really appreciate it,let everyone know about the fabulous prizes up for grabs.....
And the Company joining us for our second day is..........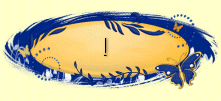 Joanna has been involved in the craft world since 1979. She has written over 30 books on cookery, herbs, stencilling, crafts and flowers during the past 20 years and is now best known for her work on TV with her craft CDs, card making and pressed flower craft programmes. She lives in Devon with her husband Richard and youngest daughter Emily - never forgetting their bossy little cocker spaniel called Wellington - Welly for short!
Joanna started building her pressed flower company back in 1979 and soon had a thriving international concern, making sales around the world. She has sold pictures to many of the major stores in London, New York and Tokyo, Australia and other countries in Europe. This thrived until 2006 when Card making finally won and took over all the production and warehouse space at the company, but Joanna's first love will always be flowers in some form or another!
Teaching comes naturally to Joanna, she began her craft school here in the UK some 17 years ago and there is also the Joanna Sheen Flower School based in Osaka and with teachers spread around Japan. Joanna's craft courses are now very limited with other commitments taking so much of her time but, old and welcomed visitors return every year for Joanna's new and innovative teaching.
All you need to do is leave your name below with Inlinkz,if you don't have a blog don't worry you can still enter just skip the URL bit....
ONLY ONE entry per person please to make it fair for everyone,duplicate entries will be deleted....
And here for your inspiration are all the cards/projects the Design Team have made.....